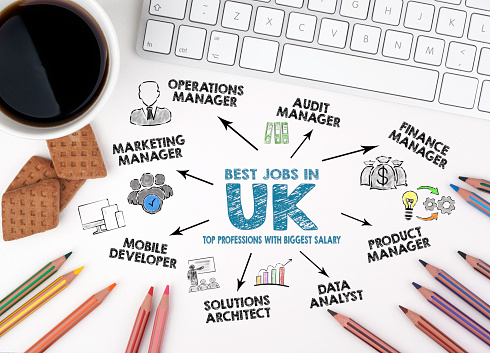 Whether you're a small or medium-sized business, you may well find yourself looking for some assistance in the ever-changing and fast-paced arena that is digital marketing.
What is digital marketing?
Kotler and Armstrong define digital marketing as "efforts to market products and services and build customer relationships over the Internet." It promotes brands to engage with potential customers via the internet and other forms of digital communication and includes email, social media, and web-based advertising.
Amongst other things, an entrepreneur not only needs to scale and grow their business, but they also need to have an online presence, a social community, a strategy for growth, and the ability to keep them consistently connected to their audience. The truth is that the fight for digital attention is very much on, and having a digital marketing team in your arsenal is crucial for survival and success.
As we transition into this post-pandemic world, the one lesson we have all learned is that time is short. Yes, we all knew it before Covid became part of our everyday language, but it is more prevalent to us now as experience has proven how vulnerable we are. You, therefore, don't want to spend valuable time or energy trying to create or enhance your brand online yourself because a) you probably have other things you need to be doing, like researching and developing your product; and b) despite popular opinion, digital marketing isn't as easy as people might think.
So, what are your options?
As a small or medium-sized enterprise (SME), you probably do not have an in-house marketing team at your disposal. So, where does that leave you? It leaves you with some decisions you need to make. You'll need to figure out how much time and energy you have to identify how much time and energy you have. Yes, you read that right. The point here is that you could, if you're lucky, find a solution where there are experts out there who can help you identify what your needs are and what applies to you right now. But, let's not get ahead of ourselves. We still have some unpacking to do.
Let's take a look at freelancers. A freelancer is an expert in their field and offers a flexible approach to working. Typically, you can use their services on an ad-hoc basis and build a one-on-one relationship with them. A freelance copywriter, for example, can offer you a range of talents that you wouldn't otherwise have access to. They can be called upon at short notice to fulfil a need. Freelancers have the added benefit of not technically being under your employment, so you're not bearing costs as you would with an employee. They're professionals and adept at working independently, and so don't require constant management and hand-holding. Check out Fiverr to look at freelancers and their offerings.
The downside is that there are many facets and specialist areas you may need help with. For example, website management, graphic design, paid advertising, social media and search engine optimisation are just some areas of digital marketing that may require attention. You'd need to have quite a few freelancers on your books if you need help in more than one area.
So, what about a traditional digital marketing agency? As mentioned above, an agency could provide you with multiple services under one roof. It can ensure you're on-trend and provide you with an objective, unbiased outlook. On the other hand, you probably won't have a close working relationship with an agency and may experience a pragmatic approach. Agencies have two distinctive identifying factors. First, they're expensive and not ideally suited to SMEs and secondly, they aren't known for flexibility. In other words, you need to know it's a big commitment from the start, both in time and money.
The third option is a hybrid of the two. What if you could have access to freelancer type flexibility with a team of specialists under one roof at your disposal? Prime Pixels offers just that. They provide a simple, flexible, and affordable way to improve your digital marketing performance. You get the reliability and accountability as you would with a standard agency, along with the freedom of a freelancer relationship. The benefit is that the full spectrum of digital marketing services is all under one roof, so you have a personal relationship with a dedicated individual who has access to a large team of specialists. They will also help you to identify and strategise your business plan. Assisting SMEs is their area of expertise. See more here about Prime Pixels.
An insightful app to help identify your online customer is Audiense . By segmenting your social media audience, it will become easier to run ad campaigns that are more effective and resonate with your consumer. It also touches on demographics and habits, making it a powerful tool to have. Audiense mainly focuses on Twitter, which is ideal for B2B (business to business) looking at prospecting and B2C (business to consumer) brands looking to learn more about their perfect consumer.
How you choose to invest your digital marketing budget will depend on your research to find the best and most appropriate option that works for you. It helps to know that when you're speaking to a person and they are genuinely listening and taking an interest in your business, they will probably be the ones who will provide you with the best service and give you the results you're looking for.