Rubbish removal is a universal need for everyone, whether it's residential, commercial, or construction, rubbish needs to be cleared effectively to ensure a safe environment.
The options for rubbish collection are numerous. It's not very easy to decide between rubbish removal and skip bins.
Here is some information that will help you make the best decision suited for your needs.
Understanding Rubbish Removal Services.
Companies that handle rubbish removal Richmond offer services to clear and dispose of unwanted waste from your office, home or construction site.
Hiring a rubbish removal company means that all the heavy lifting is on the workers. They clear the rubbish, sort it for you and dispose of it at a suitable facility.
This allows you to use your time more productively and carry on with other personal tasks.
Professional rubbish removal companies offer customized services, which means you can choose to hire them for a one-off service or schedule regular waste removal visits.
Rubbish removal services, like Richmond Rubbish Removal Pros, offer clearance of both recyclable and non-recyclable waste.
This helps both individuals and companies practise a greener approach to their waste management.
Understanding Skip Bin Hire.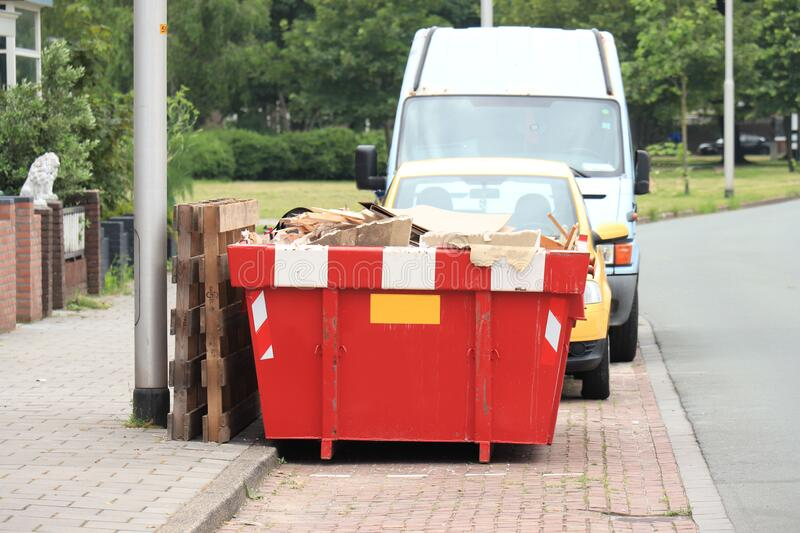 A skip bin is a large metal container used to keep rubbish and other waste materials.
The bin remains stationary until the entire bin is full and is taken away for disposal by a skip hire company.
The main difference between rubbish removal companies and a skip bin hire is that with skip bins, the work of clearing up rubbish and loading it into the bin is done by you.
You are responsible for sorting, carrying and loading the skip bin. The service involves providing you with a designated rubbish collection and disposal area.
Though skip bins save you the process of disposing of the garbage, you will still have to do most of the tedious work.
Cleaning up the rubbish, categorising recyclables from non-recyclables and finally carry the entire mess to the skip bin rests on your shoulders.
This takes up valuable time and exposes you to the risk of injury while handling the rubbish.
So which is better? Let's have a look at rubbish removal companies vs skip bin hire.
Two main thoughts arise when trying to decide which garbage collection method is most efficient.
How much work are you ready to do?
How much space do you have to store the skip bin?
When you hire a skip bin, the entire rubbish collection process is your responsibility. This differs from rubbish removal services where the waste is collected and disposed of for you.
Depending on the type of rubbish you need to dispose of, a skip bin hire may prove to be burdensome and tasking.
Furthermore, there is a restriction to the type of waste that can be loaded into a skip bin. Skips can not contain explosive, noxious or dangerous materials.
This means that you can't load your skip with electronic waste or any other hazardous waste meaning you could be making extra trips to discard certain items.
A Rubbish removal service like Richmond Rubbish Removal Pros will collect almost all types of trash as they are authorised to dispose of waste in many different facilities.
Another obvious pitfall of hiring a skip bin is that they occupy a lot of space on your property.
Many times, due to their massive size, skip bins are stationed on the street, and this means that you have to keep up with strict council regulations.
Below are some regulations that govern hiring a skip bin.
The skip must be licensed by your area council before it is placed on the roadside.
The skip bin must be sufficiently lit overnight.
Skip bins on the street must be maintained and fit for use on the public road.
The skip hire company must be licensed to carry waste and properly registered.
Rubbish removal companies assist you to clear rubbish within your property, saving you the need to comply with regulations and restrictions. The process is very stress-free.
It's not a;l doom and gloom for skip bin hire. Hiring a skip bin can be very useful, especially with home projects that generate a lot of waste.
For instance, home renovations benefit from skip bin hires. Disposing of debris and construction waste as you work helps to keep your home conducive during a build.
Another benefit to skip bins is that it offers an alternative for waste disposal to those who do not want outsiders in their homes.
By providing an external waste collection area, many homeowners are encouraged to safely dispose of their waste rather than letting it pile up within their property.
Skip bins are readily available whenever you need to dispose of your waste. Unlike with a waste management company, you do not need to schedule a pickup.
Simply walk to the skip bin and load your rubbish in!
For more information on skip bins and rubbish removal services and to decide on what suits you best reach out to Richmond Rubbish Removal Pros to talk to our expert team on your options.
Looking for waste removal in Richmond? Go to our website at richmondrubbishremovalpros.com and schedule a rubbish removal appointment today!