Last year we threw a Christmas party with a carnival theme and ordered t-shirts for all that met the party's theme. So, this year we are thinking of giving a movie-themed Christmas party and ordering customized dumb charades cards. So, I went to the same estore on Shopify from where I purchased customized products for last Christmas.
As soon as I opened and logged into the link given on their social media, the screen displayed my name with a dashboard of all my previous orders and new arrivals. It was a German-based company, so as a US resident, I changed the language to American language from their website itself. And the best part about the website was that one can open it from any device regardless of the OS version.
Overall my experience was pleasant and I was completely satisfied with the easy customization services they provided. Now, the question is that does your product designer tool give the same customer satisfaction? To know you can check for the following qualities in your shopify product designer tool.
Qualities That Product Designer Tool Should Have
Following are the few essential qualities your product designer tool should have. Checking the below factors can save you from regrets and can help you to upgrade your business.
Who is your target audience? Is it only the professionals, designers, or the general public? To keep your audience interested, you will need to know your audience first. Make sure you know who your audience is and their technical strength because it is common to have an audience who is not as tech-savvy as others. Thus, it is advisable to keep your designer tool easy to use for a non-tech friendly audience also. Because if you need to hire a professional to manage it, then it is not worth the time and money you put into building it.
And even when the customer is done with the design, they are not required to send the designs separately by mail or any other medium for sending them to get printed. They just have to select the material they want their products to be printed on, and that is it. As a store owner, you will receive their requirements and a file ready for the printing as per their requirements. You just need to print that file on the desired material with the required dyes. Now, that is how you can make technology easy for your customers to access your services.
Supports Multiple Languages
If you want to attract an audience on your Shopify business globally, then it is vital for your website to enable multiple languages in your product designer tool. How can you do this? By opting for multilingual support in the tool that converts the inputs at the front-end interface and back-end interface both in your preferred language(s). You should consider the local languages of the major part of the countries and regions where your target audience resides.
When you start any conversation with someone by naming that person, it is natural that the person will feel important or related to you. The point here is the way you remember your teammate's or customer's detailed information; your designer software should do the same for your customers.
Greeting them with their first names with a popup when they visit your store or displaying their names on the dashboards are some of the ideas you can start with. They will just have to fill in the login details, and every time they login with the same id, their names will pop up.

The more knowledge you will gather about your customers, the more it will empower you to serve them better. You can even save some of the information of the customers, like the address or payment details, in their personal dashboard. This way, they do not have to enter the details manually every time they place an order. And all of this offers customer satisfaction, what is better than that? Also, choose a software that allows your customers to engage with your company directly. How? By highlighting contact details like email id, helpline number, address, etc.
The online shopify product designer software should have cross-platform compatibility. It means that your tool should be compatible to work seamlessly on different browsers and with different OS without compromising the efficiency. To make it even more versatile, you can even have mobile compatibility and mobile responsiveness. Essentially 'mobile first' policy is a must for your online Shopify store as it provides multiple options of devices to your customers.
It should be compatible across browsers. Any glitches in your software across any browsers can affect your store business adversely. Google Chrome, Mozilla Firefox, Internet Explorer, Safari, Bing, etc., are some of the browsers you must do a test run on. Apart from that, make sure your product design tool works efficiently on multiple devices like computers, mobile phones, laptops, or tablets.
Provide Good Quality Output for Designed Products
Maintaining the quality of your products is very important for winning the trust of your customers. The first thing you need to make sure of is providing the best quality print. For that, you will need to ensure that your designer tool provides quality outputs for the customized products. If your final design is of good quality, you can avoid hiring a dedicated designer to check and do the editing before final print. This will save you money and time both.
Allow Social Media Login and Sharing
It would not be wrong to say that more than half of the world is scrolling through social media sites at the moment. As maximum people are always online on such platforms, it is easier for them to login directly from their social media account. Thus, you should consider offering direct login from social media instead of going through the entire process of adding themselves with a new user subscription.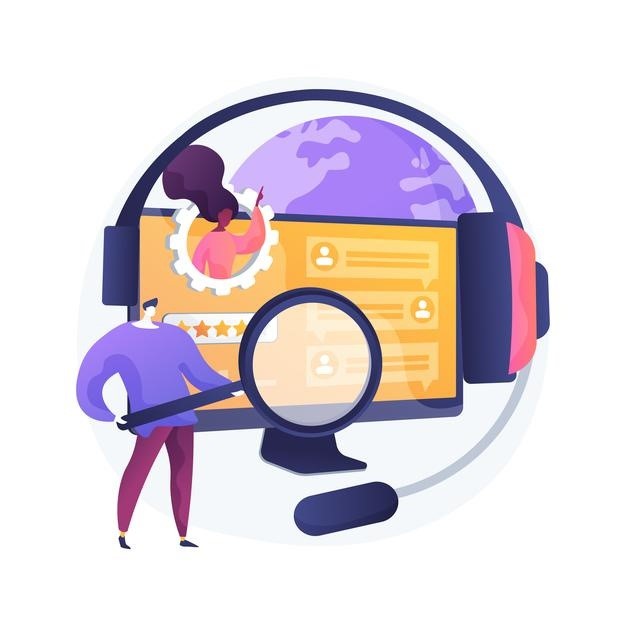 You can also offer direct share buttons for the products designed by them. This helps when they are confused or want to flaunt their designs to their friends or groups. In return, you get more subscribers and more people sharing your products on social media platforms. Psst, that's marketing.
Wrapping Up
These are the several qualities you should consider while choosing product design software for your Shopify store. Many more features and factors like safety & security, FAQs, an exclusive admin dashboard, etc., are to look for. And in order to stand out from the crowd, your online store must have something special that others lack. Anything like advanced features, beautiful packaging, or an engaging user experience can work wonders. These factors can help your business promote online users to buy your products and stay loyal to your company.